DVD – "How to Keep Your DO-IT-YOURSELF VIDEO From Looking Like You Did It Yourself"

We've all seen videos with fuzzy focus, clumsy camerawork, funky framing, lousy lighting, or awful audio. The message gets compromised because the production is bad. If you create videos and want to connect and communicate rather than annoy and aggravate, buy this DVD now. "How to Keep Your DO-IT-YOURSELF VIDEO From Looking Like You Did It Yourself" contains over 60-minutes of instructional content and hundreds of dollars worth of forms, articles and templates to help you organize and achieve high-quality video. Host Jim Staylor is a 25 year veteran writer/producer who learned the hard way so you don't have to. Join Jim as he discusses and demonstrates basic camerawork, lighting, and audio while teaching you how to think like a producer. See excerpts on YouTube or search the phrase "video like a pro." Technology neutral, this program shares concepts, principles and skills necessary to create good video with nearly any decent equipment. DVD-ROM documents include: a script template, budget worksheet, log sheet, production checklist, articles, instructions and more. Jim Staylor was named among America's "Top 100 Media Producers" in A/V, Video, Multimedia Producer Magazine (Nov. 2000) and has earned numerous other industry awards for his work as a writer, producer and speaker.
Increase your efficiency and effectiveness tomorrow, order today.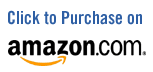 Or buy now through PayPal.

FREE SHIPPING!
Send $24.95 USD via PayPal to jim@staylor-made.com, and enjoy free shipping to anywhere in the continental United States. (Include mailing address.)
MORE COMING SOON
See our capabilities, case studies, testimonials and portfolio for more insights.
Staylor-Made Communications, "Your Virtual Media Department"
Discover how we might be a perfect fit for you.
Call toll free — 800.711.6699