"Have Fun at Work – Or You're Fired!"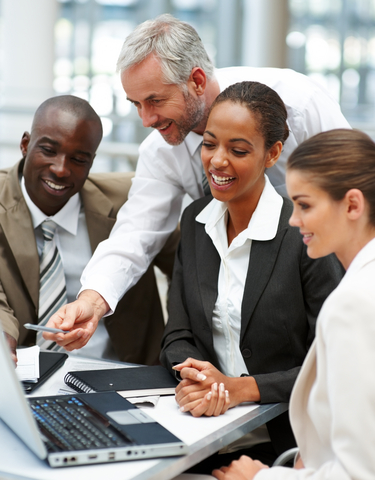 This is the name of a seminar Jim Staylor has presented professionally.We are adamant about encouraging everyone to find and perform the work we/you love. One of our favorite ways to have fun is helping others harness the power of video to grow their business and make a difference — while, of course, having fun.
If you know of some tips, tricks or techniques for how to have fun at work, bring it on. Go to our Blog and add to the comments in the "Fun at Work" category. Include a link if appropriate. If we agree, we will keep your ideas here and pass it on to anyone else interested in having fun at work. If you want attribution, leave your name and email address.
A few reminders and ideas for having fun at work:
The Rules of Grammar – Tongue-in-cheek list of tips like "avoid clichés like the plague."
Lessons Learned from Movies – Do all police investigations require a visit to a strip club?
Real Funny Job Interview Quotes – Strange things interviewees say, ask and do.
Letters of Recommendation – Use these when required to write about someone you fired.
Check back. We will add more.
Thanks and have fun!
See our capabilities, case studies, testimonials and portfolio for more insights.
Staylor-Made Communications, "Your Virtual Media Department"
Discover how we might be a perfect fit for you.
Call toll free — 800.711.6699